Helping you Focus on What You Do Best!
Multi Business Solutions, Inc. (MBS) was founded in 2002 by Kescia Turner Harris. At MBS, we are passionate about empowering clients with proactive solutions for real accounting challenges. By creating and implementing systems that support effective business management and operational efficiency, we function as problem solvers and bridge builders; ultimately supporting and enhancing client success. Our clients primarily include nonprofit organizations, start-ups, and existing professional service businesses with revenues and/or budgets ranging from $60k to $5M.
Staff:
Kescia Turner-Harris, President
Kescia Turner-Harris has over a decade of experience delivering comprehensive financial services that employ solid accounting and business systems. While working in the healthcare industry, Kescia learned the pitfalls of poor financial management and the importance of establishing a solid accounting infrastructure. She applied her innate sense of order and financial acumen to designing accounting systems for businesses that lacked organization and internal controls. Her increasing focus on financial processes and procedures was the catalyst that led to the formation of Multi Business Solutions, Inc.
She has a proven track record of partnering with non-profit executives and small business owners to develop robust financial solutions for critical accounting issues. Her commitment and expertise helps each client realize sustainability.
Miryom Yisrael, Office Manager
With over 10 years of experience in the field of bookkeeping and customer service, Miryom brings a strong emphasis on the importance of building relationship and trust with our clients.Before joining Multi Business Solutions, Inc. Miryom worked as a bookkeeper for Comcast for 3 years. In her spare time, Miryom is a proud mother of twins.
Pamela Eguchi, Senior Accountant 
Pamela recently joined our team as a senior accountant, with over 20 years of expertise in the field. Most recently, Pamela worked at the California Department of Public Health, developing complex multi year expenditure projections and accounting reports. During her tenure there, she received a certificate of Excellence Award. Pamela holds a Bachelor in Accounting and a Master in Computer Information Systems. In her spare time, Pamela enjoys gardening.
Rafael Alvarado, Senior Accountant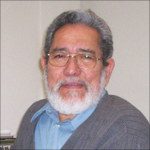 With over 20 years of experience in the field of accounting, Rafael focuses on best practices around accounting procedures and transparent communication to clients. Rafael has been working for Multi Business Solutions, Inc. for over 8 years and for H.A.A.R.T over 20 years. He holds a degree in Accounting from The National University of Nicaragua.
Advisory Council:
Bunny Chuah, Chuah Puentes LLP, Partner/CPA 
Deborah Daly, CPA Inc. 
Peggy Duvette, WiserEarth, Executive Director 
Michael Whatmore, Executive Coaching San Francisco, Executive Coach 
Gwendolyn Wright, The Wright Consultants, Owner